About Casa de San Pedro
Cuddle up by the fire place in the Great Room, enjoy a good book, use the birding software on the computer, or watch the birds at the feeders right outside the windows.
Casa de San Pedro has a central courtyard with fountain and flowers (and birds and butterflies!). All Guest Rooms surround the courtyard and feature hand carved Mexican furniture, each with a private bath, and each offers either a king size bed or two double beds. Each room is entered from a covered patio where guests can relax in an authentic Mexican patio set and enjoy the fountain and the vegetation that has been selected to attract hummingbirds into the courtyard. All rooms are air conditioned with individual controls for your personal comfort. Every room has a telephone for your convenience, and high speed internet access is also available via WiFi or with the guest computer (and printer) in the Great Room.
Fragrant shade grown coffees and herbal teas greet you each morning in our Dining Room, where you will be served a full gourmet breakfast, with fresh baked goods, casa entrées, fruit, juice, and coffee or tea. (We will be happy to accommodate your special dietary requirements. Please let us know about your needs when you check-in). The breakfast gathering provides a unique opportunity to meet other guests, get tips on local hikes, where to find the best wildlife habitats or gain information on the area and its rich history. Casa de San Pedro also provides afternoon home baked pies, snacks and assorted beverages.
Stroll the seven cycle labyrinth in our front gardens. The labyrinth is a meditative journey which centers your thoughts and relaxes you. It is set amid the scenic mountain ranges and the treed river course that make our valley so spectacular. Each turn of the labyrinth provides you with incredible views of these stunning mountains and the magic setting which the Casa has claimed as its own.
The Great Room provides an opportunity to read, complete a diary, plan your next hike, update your bird list to include several new "life birds," research birds on the computer or just relax by the fireplace. You may prefer to just look out the large windows and enjoy the beauty of the purple mountains which surround the inn in all directions.
Perfect for the beautiful Arizona weather, Casa de San Pedro has a Ramada with a gas barbecue which guests are welcome to use for relaxing dinners under the stars.
A Gift Shop has many nature-related and unique gift items for friends or a memento of your trip. Selected birding, hiking and personal accessories are also available.
The inn is designed as an excellent retreat for management planning teams, business and professional groups, clubs, organizations and reunions.
An Environmentally Friendly Inn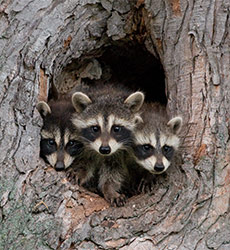 Our guests also have the satisfaction of supporting an environmentally responsible business. These are just a few of the steps we've taken to care of the environment:
We Support naturalist educational and conservation projects for the San Pedro River and the many birding areas that you will want to visit.
We have just started the installation of a solar panel array (100 panels!) to generate most of the electric power we use throughout the year. This is a significant investment in our future and another example of our commitment to our environment.
Updated high efficiency air conditioning, heat and control systems. By investing in these systems we have reduced energy consumption by over a third.
Water conserving shower heads, and guest room amenities including hair dryers in each room plus other convenience items.
Landscaping and drip water irrigation systems – cutting water usage for plant irrigation by 80%.
We are continually doing new things to show our support for preserving natural resources and precious natural habitats both locally and globally.
We provide exceptional services while conserving energy & resources
We support & participate in Cochise County's Desert Hospitality Water Conservation Program
We sponsor San Pedro River Clean-up BBQs for neighbors & friends to help the BLM in picking up trash along the San Pedro River.
Up to 355 resident & migrant bird species visit our feeders
Bat houses to encourage natural insect control
We have a butterfly garden
Landscaping is done with cacti & desert low-water-use plants
Directions to Casa de San Pedro
From Tucson or Phoenix:
Take Interstate 10 East toward Benson AZ.


Take the Exit for Hwy 90 to Sierra Vista and Fort Huachuca, heading Southbound.

Follow Hwy 90 to the outskirts of Sierra Vista where Hwy 90 Bypass turns Left at a traffic light.


(Do NOT take the Bypass unless you wish to get to grocery stores in Sierra Vista. Rather just continue straight through the traffic light onto Buffalo Soldier Trail (still a divided highway). This takes you around the West and then South side of Sierra Vista (avoiding a lot of traffic lights).


Follow Buffalo Soldier Trail to the intersection with Hwy 92 (traffic light) where Buffalo Soldier Trail ends.


Turn Right on Hwy 92 and continue Southbound to an intersection with Hereford Road (traffic light where there is a rural Post Office on the right).


Turn LEFT onto Hereford Road at the traffic light heading Eastbound.

Continue for just over 7 miles to Palominas Road on the Right. (If you get to a small one lane bridge on Hereford Road you have gone 1 mile too far - turn around and go back to Palominas Road).


Turn Right on Palominas Road and head Southbound for approximately 2 miles where you will find Waters Road to the Left (and Three Canyons Road to the Right).

Turn Left onto Waters Road heading Eastbound down toward the San Pedro River.



The Casa is located at the end of Waters Road where Yell Lane continues to the Right.

Drive in the driveway and proceed around the building to the parking lot in the back of the building.

Enter the Casa from the parking lot to the Back Gate at the Rear of the Building.


Remember that if you expect to arrive after 6:00 pm you MUST let us know ahead of time so we can give you a gate code to enter the back gate into the Casa